Efficiency And Ecology Rolled Into One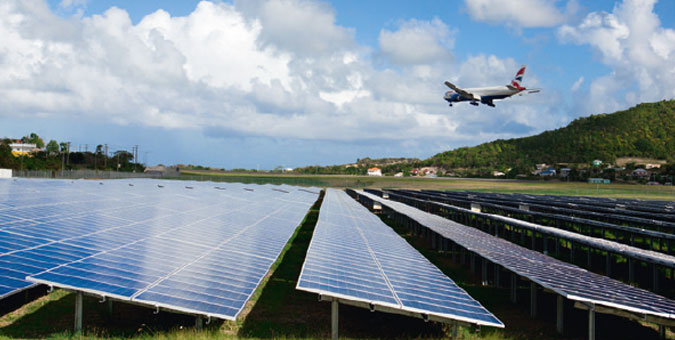 PV Energy is a joint venture between the Swiss-based meeco Group and B & S Property (UK) to develop, build, operate and sell solar photovoltaic (PV) projects.
The primary focus of PV Energy is to bring efficient solar solutions to projects developers, investors and end generally speaking B2B clients where they are needed. Thanks to its Principals' experience in the global solar market and their network, PV Energy offers clients and customers access to international premium solar project investment opportunities. The aim is to develop relevant, profitable and sustainable to people's needs in energy not only for today but also for tomorrow.
Sooner than other companies the Management of PV Energy identified the risk of markets driven only by governmental subsidized tariffs and adapted its strategy accordingly to make PV grid competitive (grid parity).
Having established a strong and reliable network worldwide PV Energy offers today services for the complete value chain of clean energy projects on the free and competitive market all around the globe.
Passionate people worldwide are working within PV Energy to achieve added value for its clients matching their individual requirements with the best clean energy solution.
Today in most remote areas of the world as well as in many urban areas, with daily fuel or energy price increases, PV generated electricity is cheaper than energy generated from fossil fuels.
The PV Energy Group􏰀s goal is to promote a progressive reduction in fossil fuel use.
Shaving off this use means transition into an increasingly renewable energy mix, still with fossil fuel playing a substantial role.
The energy of the future is:
Renewable | Reliable | Low cost | Local AND Sustainable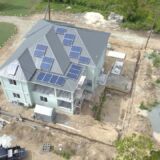 Mr. Carlos Benitez
I am writing this recommendation letter for the Renewable Energy Products & Services of PV Energy Caribbean Limited. I have been using their products for the past 3 years and have been a very satisfied customer. They offer the most competitive rates and have excellent Customer Service.
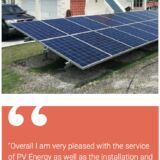 Paul Ashe
Private House Owner
"Overall I am very pleased with the service of PV Energy as well as the installation and performance of the system. The Whole experience has been trouble-free."
