meeco solutions are quintessentially green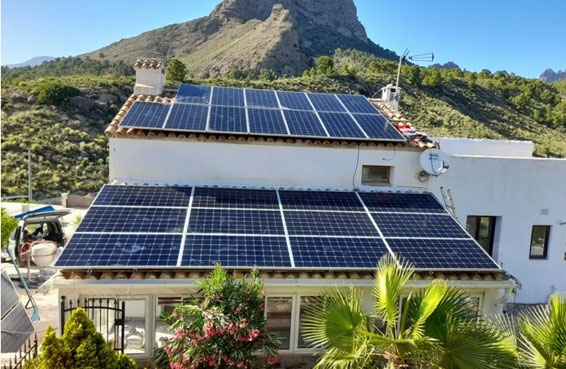 The investment in a PV system is often dictated by two distinct factors, not in conflict with each other. On the one hand, there is a green choice: photovoltaics is a renewable and clean energy, with zero CO2 emissions, one of the main causes of the greenhouse effect. On the other hand, there is an annual economic saving that guarantees the return on the initial investment. But, in addition to the return on investment, it is also good to think about the real estate value of property, which rises if a PV system is installed.
This is exactly what had in mind Mr. H.S. when last summer decided invest in a roof PV system on his property in Finestrat, Spain.
Fully designed, developed and implemented by meeco, this energy-efficient specific sun2roof solution consists in 25 top tier monocrystalline high-performance modules generating annually about 13,14MWh and saving more than 6,68 tons of CO2 emissions.
"I am really very satisfied" states mt. H.E. "meeco team is highly professional and with great attention to customer needs. It was immediately clear to me what my return would be in economic terms but also what impact my PV system would have had on the environment. Although apparently not very influential, our energy-efficient choices can do a lot for the health of the planet Earth."
By submitting the contact form, you agree to our data protection regulations.